Reportedly, a Nigerian woman gave birth to 9 babies after 25 years of her marriage.
She did not have a single child of her own before this.
Netizens call this a miracle.
According to social media posts, the woman is recognised as Obianuju Anthonia Ibeanu.
She had been married for 25 years but was not blessed with a single child of her own in all these years of marriage.
According to her, the delay of all these 25 years has paid off, and god gave her nine babies after having not a single child.
All nine babies are looking absolutely fine in the pictures. There are no complications as of now, and I hope this stays like that.
She took photos of her when she was pregnant, and social media is now filled with pictures of her and her babies.
In one of the pictures, she can be seen standing in the hospital.
In another picture, all nine babies are shown lying on the bed.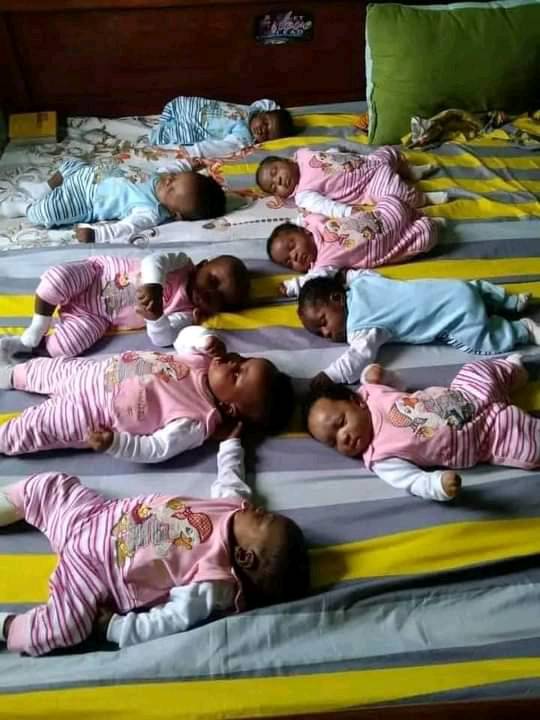 Along with this, an image is posted in which some family members can be seen with the babies.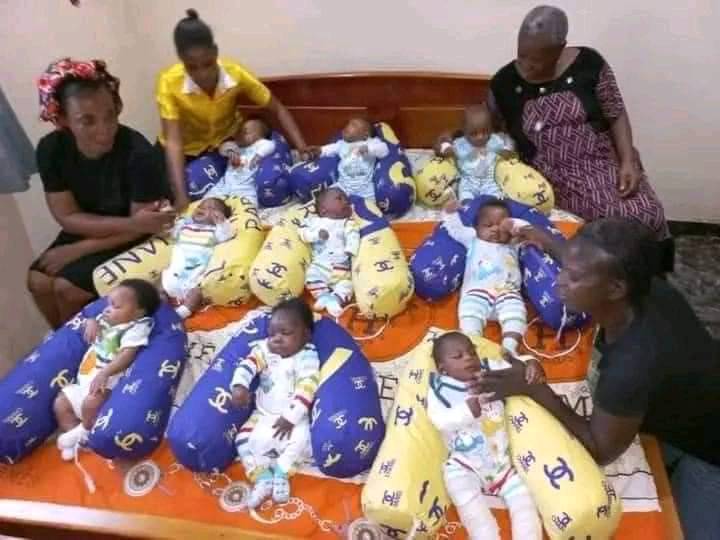 In one image, the lucky mother, Obianuju Anthonia Ibeanu, can be seen sitting beside the nine babies.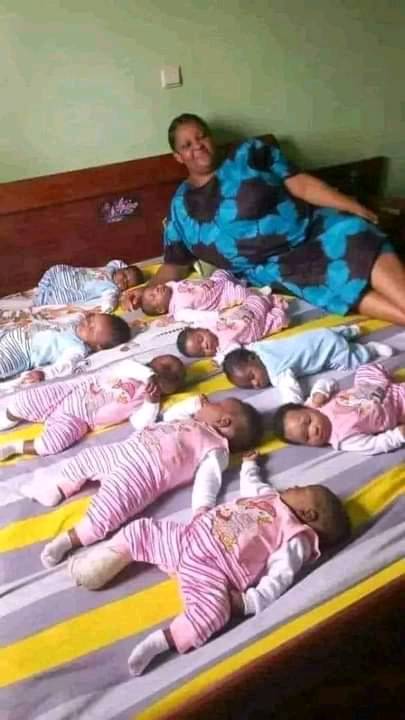 The netizens congratulate the mother in every single post:
One user 'Mabel Daniel' said, "What a miracle-working God congratulations dear."
'Sib Likwanya' said, "She needs full support from Government and organisations."
'Wil Fredo' said, "I can future soccer stars, musicians, doctors……you name it. Wish them nothing but success."
'Bennie Bright Banda' said, "God has its own way of compensating His Own."
'Funbi Kayode' said, "Congratulations, ma, may God give u the grace and power to take good care of them may u not also regret giving birth to them in Jesus's name."
'Amicable Victoria' said, "What a miracle-working God, God is indeed great. A big congratulations."