Roseau, Dominica: Roosevelt Skerrit, Prime Minister of Commonwealth of Dominica, shares the glimpse of Day 2 of Ti Vilaj Kwéyòl organized at Botanic Gardens.
He attended the event, accompanied by the Housing Minister and his wife, Melissa Skerrit, checking the arrangements and observing the handpicked selection of genuine local souvenirs and products displayed by local business starters.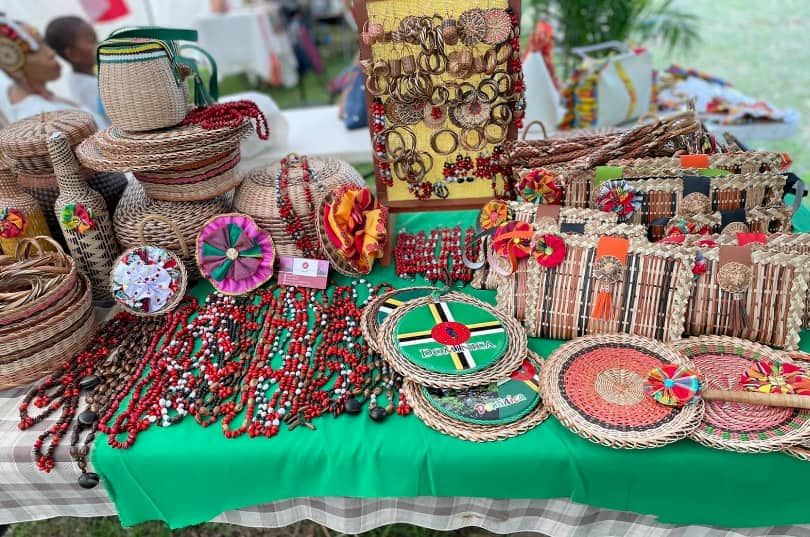 The festival provides an opportunity for small businesses and local markets to display their specialities and products, showcasing them in front of the island's population. This can significantly help them to expand their businesses and earn great profits.
Prime Minister Skerrit emphasizes that It's not just an event; It's a celebration of Everything Dominica, including days of culture, Cuisine, Entertainment, and Small Business Expos.
From intricately crafted keepsakes to mouthwatering local delicacies and product offerings from the local agro-processors, an array of options were available to choose from at Botanic Gardens yesterday, ensuring that the Ti Vilaj Kwéyòl experience lives on in cherished memories.
Day Two Was a Blast at Ti Vilaj Kwéyòl. Multiple entrepreneurs attended the event, displaying their specialities. Minister Skerrit shared some dialogue with them and encouraged them to continue their hard work, appreciating the skills and efforts they made for making their respective items.
Yesterday's meat of the day was the delectable crab meat, a true local treasure; pairing it with the refreshing Kabwet cocktail for an unbeatable taste experience.
The Day-3 final day of Ti Vilaj Kwéyòl Festival 2023 is anticipated to be filled with joy and exciting events and activities related to Dominica's culture. On October 26, 2023, famous artist ASA Bantan will entertain the local populace at the Botanic Gardens.
The last day will be celebrated under the theme 'Carnival in the Creole Village.' PM Skerrit urged all the residents of Dominica to attend the event at Botanic Gardens with their friends and families.