Renowned Nigerian Youtuber and passionate storyteller, Tayo Aina turned Thirty Years old on December 10 2022. Various content creators and fellow YouTubers took the opportunity to congratulate Tayo on his milestone. 
The celebration spanned various social media platforms where the Nigerian YouTuber shared some images from his various adventures across the African Continent. 
Tayo Aina celebrates 30th birthday, gets wishes from admirers, PC: Twitter
Another Nigerian Youtuber, who describes himself as a Visual Storyteller, Finance & Tech Reviewer and Ambassador for the Nigerian Brand,  
the music bed, Fisayo Fosudo wished his coworker and colleague on the occassion of his birthday with a tweet.
He wrote:
Happy Birthday TayoAinaFilms, His tweet was accompanied by an image of Aina, the man of the hour.
Another follower and Twitter user, who considers himself a Rockstar Photographer & Multifaceted Creative, Founder & Creative Director of The AKtivated Brand and ASUS Brand Ambassador, AmazingKlef, also wished him on his birthday.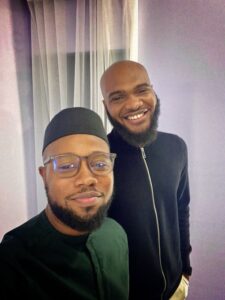 On his various social media accounts, including Facebook, Instagram and Twitter, his followers and welwishers shared their birthday wishes for him
Twitter user Agbola Joshua Olatunde wrote on ghis twitter:
I consider you one of the best, if not the best Your travel vlog always inspires. Your creativity is top-notch! It would be a dream come through to meet you and probably learn from you. Happy birthday to you sir, May you live long and continue to prosper Much love
Another social media user, Anozie wrote under Aina's instagram post:
Happy Birthday Brother, you are an inspiration and a beacon of light, keep up the great work! May Creation grant you many great blessings for your dedication. 💪🏿✊🏿
Here it is worth mentioning that the Lagos Based YouTuber is a travel enthusiast and enjoys telling stories about the little-known lives of inspirational people across the continent. Recently, Aina started a new youtube platform called "Rediscover TV", It is an educative Lifestyle series that follows the life of Millennials in Africa.
On his birthday, Tayo Aina thanked his followers, admirers and well-wishers for their good wishes. He shared the link to his new youtube account, Rediscover and wrote: The best birthday gift will be to get our new channel to 10K subs. I would appreciate you all clicking the link below and subscribing.