The Sultanate Council Sokoto has renewed its commitment to the propagation of Islam, especially the literary contributions of Sokoto Jihad Leaders.
Sultan Saad Abubakar made the disclosure at the closing of a 4 DAURAH course, which was organized under the 10th edition of Shaykh Usmanu BN Week held at the Islamic Education Trust along Kalambaina Road, Sokoto.
The Sultan said that he will always be committed to promoting Islam by all means possible as other leaders did under the Shaykh Usmanu BN Fodiyo of blessed memory.
The Sultan also pledged that the DAURAH becomes a continuous one, at least on a monthly or quarterly basis, given its importance in proffering solutions to some social and leadership predicaments choosing the contemporary ummah.
Earlier, the chairman made a statement on planning the 10th Usmanu BN Fodiyo Week, 1445 Malam Muhammad Lawal Maidoki Sadaukin Sakkwato said 193 participants were selected from various segments of the society.
According to him, resource persons used four books written by the jihad leaders for teaching in the course of the 4-day Daurah programme.
Speeches and presentations were the highlights of the event, and certificates were given to participants by Sa'in Kilgori and other important personalities in attendance.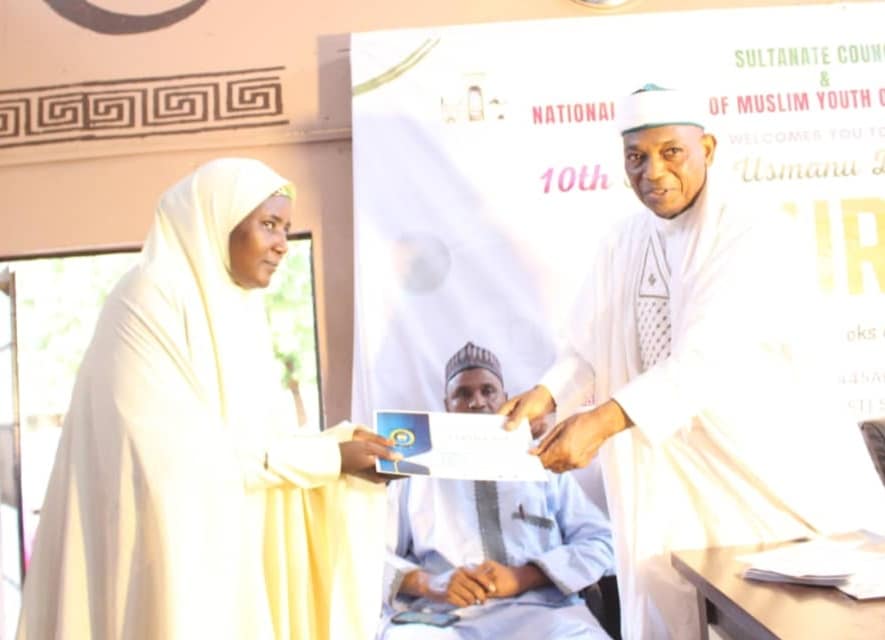 While speaking at the occasion, the Commissioner Ministry for Religious Affairs, Dr Jabir Sani Maihulla, committed that the state government has pledged to provide its determined support for the success of this year's Shaykh Usmanu BN Fodiyo Week.
He further said the state governor Dr Ahmad Aliyu has directed his ministry to ensure the International Conference Centre is kept fit for the grand closing ceremony billed for the second of November 2023.
The press conference was held on the 14th of October,2023, at the Islamic Education Trust (IET). Maidoki culminated all the highlights of what is going to happen in this year's event and praised the deeds of visionary leader late Commander Sheikh Bin Fodio.