Renowned Singer, Songwriter of the 80s and 90s decade, Political Strategist, PR Specialist, Social-activist, Businessman, and Actor Daniel Wilson celebrated his 55th birthday on November 25, 2022. The Singer, most renowned by the name of Mr Ragamuffin, received wishes, congratulations and greetings from a plethora of people from Nigeria. 
The Singer, songwriter and social activist was born in the neighbouring nation Cameroon. However, he had a significantly positive impact on the music industry of Nigeria. He is one of Nigeria's most influential performers whose music is said to have had a profound effect in defining Nigeria's contemporary music and pop culture of today. 
His success actively contributed to Nigeria's continued popularity of dancehall and Afro-pop genres.
Several admirers of the singer-songwriter know and love him as "Simple by nature, Unassuming, Versatile, Principled, Cool, Calm, Kind, Generous, and a 'jolly good fellow with a heart of gold.' 
According to a Wikipedia mention, Wilson is one of the most notable artists in the genre of Raggae. The music of Daniel Wilson (born Daniel Wilson Orunaboka) entertained audiences throughout the decades of the '80s and '90s.
On his 55th Birth Anniversary, several admirers and well-wishers of the musician took to their respective social media accounts, to share their greetings. 
Comrade Phils, a prominent media personality, Executive editor of the Bespoke pan-African online newspaper operating from Coventry, UK, REPORT AFRIQUE International, registered his well-wishes with the words, Happy birthday to the original bad boy of Port Harcourt City and ace musician Daniel Wilson.
Celebrate with grace, sir.
#mrraggamufin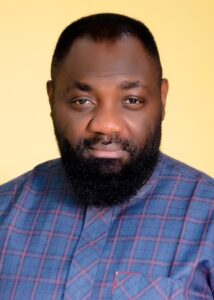 Further, Kapital 92.9 FM also registers their good wishes on the momentous occasion of Wilson's Birthday, with the words, Happy birthday to one of Nigeria's greatest in the Music Industry.
The one and only Daniel Wilson, Aka Mr Raggamuffin.
Several other admirers also reached out to their social media wishing the musical legend with these words:
Sepribo Sheriff Nimifaa wrote:
Birthday Alert to a Brother, Friend & a Vintage Musician of the Federal Republic of Nigeria, Song Writer, Singer, Peace Advocate, Social Media Crusader, Entertainment Veteran, Simple by nature, Unassuming, Versatile,,Principled, Cool, Calm, Kind, Generous, an Old Student of Government Comprehensive Secondary School, Port Harcourt (COBA), an Old Port Harcourt Boy and a Jolly Good Fellow with a Heart of Gold Daniel Wilson aka Mr. Ragamuffin who held sway in the Nigerian Music Industry way back with Hits like 999, Abortion, D'jango, Poor Ragamuffin, Daniel in the Lion's Den to mention a few
Congratulations and Best Wishes as you Celebrate yet another milestone of your new age to the Glory of God. 
Susan West wrote: 
Happy birthday to my finnnne brother, Mr Ragamuffin, but call him Daniel Wilson
May your days be long and prosperous, enjoy!