Three sisters hailing from Center Province in Cameroon have landed in the hospital after injecting Maggi Cubes in their buttocks. The three blood sisters are all teenage. They indulged in injecting their buttocks with the seasoning cubes hoping to get bigger backsides.
However, it heavily backfired on the three girls when the seasoning cubes started to infect their anus. The family members of the three girls rushed them to the local hospital due to their unhealthy, unhygienic, and unsafe practices.
As per sources, the family of the girls admitted them to the hospital on Thursday of the previous week. The three sisters are currently in critical condition in the hospital of Bafia in Cameroon due to injecting the seasoning cubes in their buttocks.
The three girls will undergo surgery to repair the damage to their bodies caused by the seasoning cubes. In their official statements, the girls informed some sources that they had been using the seasoning cubes for some time. They wanted to get bigger backsides and used the trick for the same reason.
Unfortunately, the girls' butts started to rot due to this practice around Thursday last week. They were taken to the hospital following this, and they now await surgery.
This is not the first time when a case of some girls has resorted to such antics to make their bodies more desirable. As early as the year before, a fad had emerged in the African Continent. In the trend, girls applied ice cream to their private parts. They also used to inject seasoning cubes in their buttocks to make them bigger.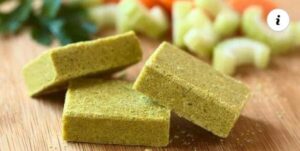 They claimed that these practices helped improve sexual pleasure and fertility, along with increasing the size of their butts.
As detailed in an old article published by Punch Nigeria, several medical experts have advised against inserting foreign substances in private parts. According to the experts, such practices are harmful for one's health.